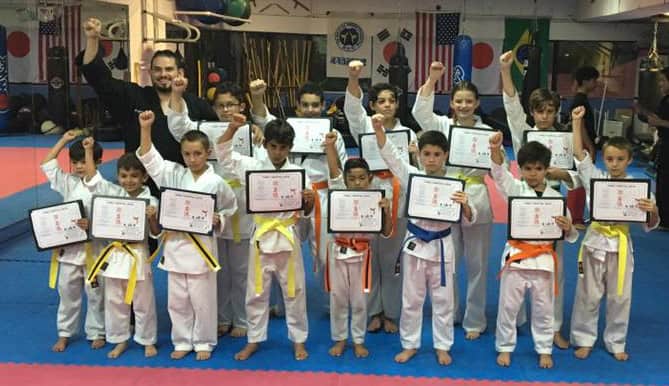 KIDS PROGRAMS
We pride ourselves in our expertise which is teaching Karate to kids. We're dedicated to developing your child in a positive manner. Whether you're looking for fitness, increased levels of concentration, focus, coordination, exercise, discipline, or whether your child wants to learn weapons since that last martial arts movie played, you've come to the right place. These are some of our key points of education, firstly DISCIPLINE which is a commonly used word in our class, they'll learn self control how to address adults, better communicate, which we guarantee will reflect at home and in school. We teach discipline as well as reinforce what's taught at home.
SELF-DEFENSE
We teach children how to avoid being picked on, verbally deescalate any situation, and lastly we teach them the science of self-defense.
Does your child no how to defeat a bully verbally?
Does your child know when it's OK to use physical restraint or defense?
Can your child defend themselves?
Come on in and learn how. We have our BULLY PROOF SEMINARS for the whole family. In addition we have our fun fitness. Our kids do Karate and receive the benefits of using state of the art teaching methods in conjunction with ancient techniques that make our class second to none. Kids do push ups, running, kicks, punches, and not only will they love it they'll ask for more. So come on in were so confident you'll love our classes were willing to let you try a free class no obligation. Come on in and join TEAM FMAA.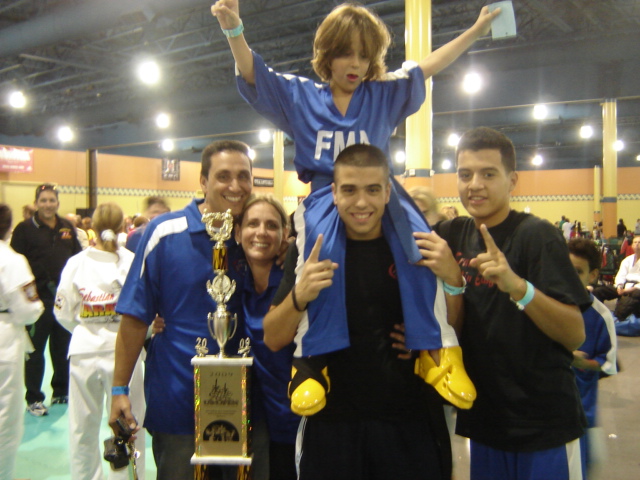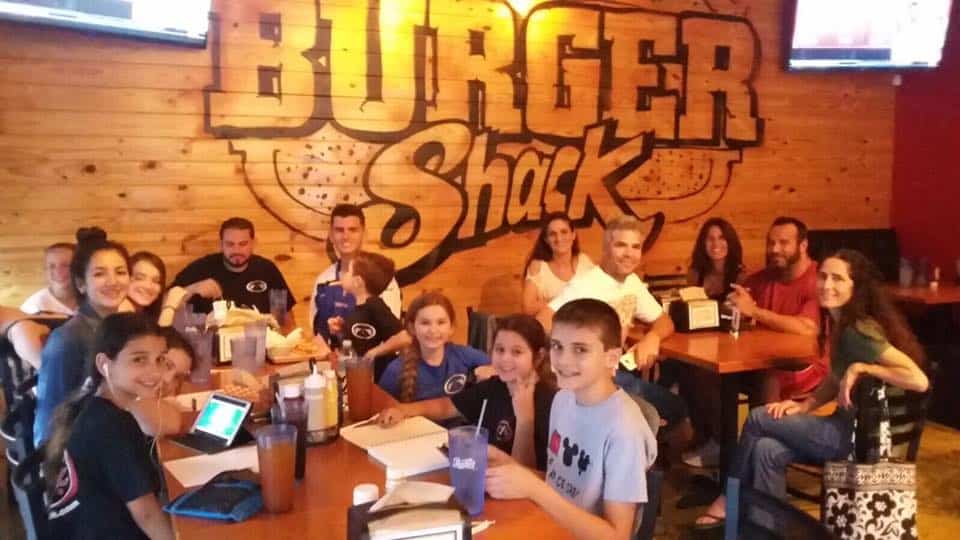 SOCIAL ACTIVITIES
We provide a safe controlled and supervised family environment for all our kids. In addition we are a Family operated school who believe in traditional values. We have events, picnics, bowling events, for the whole family. A fun alternative to video Games on the weekend or just simply watching TV. Be sure to ask about our Karate birthdays. You can have the best Karate Birthday in Town!
GIRLS DO KARATE!?
They certainly do, some of Our World Champions are girls. We Mean world champions not state champions. Thirty percent of our school population are girls. I hope you believe girls can do Karate, because OUR cutie pies break wood as well as hearts. Since most abducted girls are from the ages of 9-12 we have STRANGER DANGER SEMINARS and SELF-AWARENESS SEMINARS for the whole family. Come on in and join our GIRL POWER CLUB.
REVIEWS
Great Place. Great Atmosphere

- Captain Diaz

I am proud to be part of the FMA school and you would be too.

- Barbara Alayon

Sensei Kevin and Sensei Bill along with the rest of the staff do an amazing jobs with the kids, I am overly pleased. - Melissa Mendez

Great place for family and young adults to learn selfdefense.

- Jessell Bassett

Great adult program, the exercise and self-defense is out of this world.

- John Joseph Borgo
Don't miss this limited time ONLINE SPECIAL OPPORTUNITY
Family Martial Arts Academy
Phone: (786) 337-KICK(5425)
Fax: (305) 328-9632
E-mail: kevin@miamikarate.com
Address: 9835 SW 72 Street, Suite 213 Miami, Florida 33173