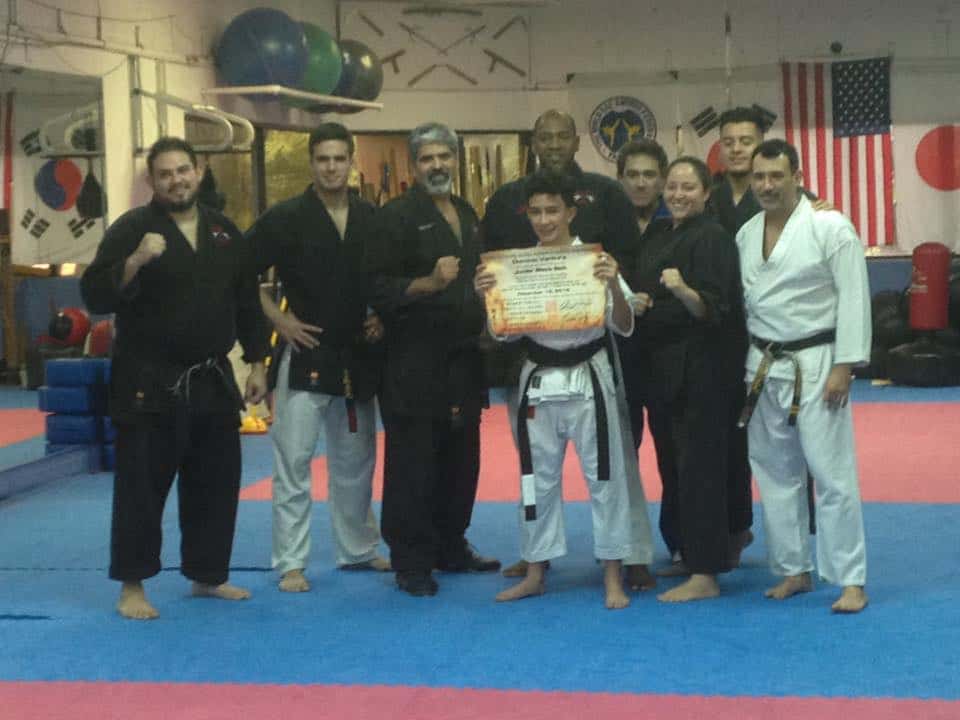 PRIVATE CLASSES
Family Martial Arts now offers private lessons in-home or at the studio. The same great training at the comfort of your home or a private environment at our Dojo.
Private lessons are a good option for those who can't attend to a regular scheduled group class or are not comfortable working within a group class environment.
Private karate classes are also a great compliment for students attending regular classes. The one-on-one focused training helps the student improve their skills whether is for preparing for a tournament, a belt test or just reaching your fitness goal faster.
PRIVATE LESSONS ARE AVAILABLE FOR:
KIDS
ADULTS
FAMILY GROUPS
SMALL GROUPS
Contact us today to find out more about all the benefits or to schedule your firt private lesson.
REVIEWS
Great Place. Great Atmosphere

- Captain Diaz

I am proud to be part of the FMA school and you would be too.

- Barbara Alayon

Sensei Kevin and Sensei Bill along with the rest of the staff do an amazing jobs with the kids, I am overly pleased. - Melissa Mendez

Great place for family and young adults to learn selfdefense.

- Jessell Bassett

Great adult program, the exercise and self-defense is out of this world.

- John Joseph Borgo
READY TO TAKE THE FIRST STEP?
Give us a call or fill out the form below.
Family Martial Arts Academy
Phone: (786) 337-KICK(5425)
Fax: (305) 328-9632
E-mail: kevin@miamikarate.com
Address: 9835 SW 72 Street, Suite 213 Miami, Florida 33173